In 2003 the field of Antequera Golf was born. Designed by golfer José María Cañizares (player of the Ryder Cup) and located in a privileged location, the facilities have since received the visit of thousands of players of all levels. From the most recognized figures of this sport to promising young people, going through those people who have never played but want to try for the first time.
The course is prepared for the development of all the exercises and challenges necessary to enjoy golf to the fullest. With its eighteen holes distributed over a green surface of 50 hectares, the first impression of each new visitor entering the fresh grass is a surprise. The native flora and fauna of the area coexist in balance with the distribution of this ecological golf course in the heart of Andalusia.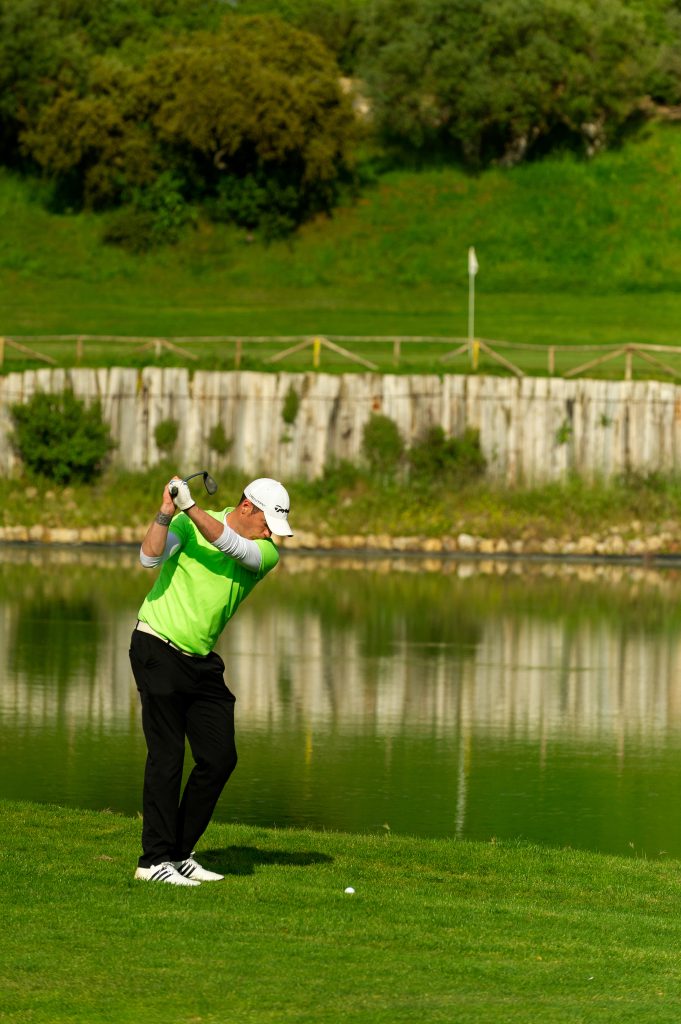 Each of the holes has a design and features that surprise both the most competitive golfer and the player who simply wants to spend a pleasant day of sport and nature. Holes like the 3, can enthrall the neophyte player. The beauty of its lakes can easily make the most conservative sportsman forget that its waters will become a great obstacle to reach the green. Also the 6th hole can leave you breathless, besides passing over a ravine, from your tee great views of the Peña de los Enamorados and the Vega de Antequera.
For seasoned golfers, the tenth hole can arouse great interest. It is the most difficult par 4 of Antequera Golf, trees, slopes and a lake can make this hole the worst of the enemies. For the hitters there is also hole 14, one of the longest 5 pairs in Andalusia. And for the most risky is 18, an ideal hole to finish a great round if the risk is rewarded.
To share the excitement of this sport, Antequera Golf has also joined the Youth Golf Program 2018, an initiative that promotes the Andalusian Golf Federation to stimulate the potential of lovers of this discipline in the province of Malaga.